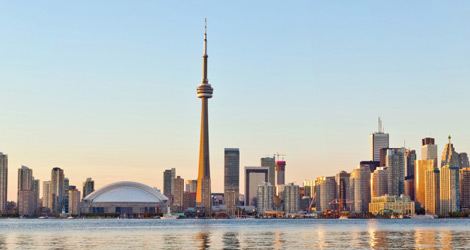 How to Apply for Temporary Resident Visa
Unless you are a citizen of one of the 171 countries that don't require a visa when travelling to Canada, you are required to apply for a visit visa when planning to visit Canada.
Travellers who are not coming from visa-exempt countries are required to apply for a Temporary Resident Visa or TRV when planning to visit Canada. The IRCC issues TRV, popularly known as visitor visa, that identifies if the traveller has satisfied requirements to enter and stay in Canada for a specific amount of time. TRV's are issued for a maximum of six month period at a time and can be used for single or multiple entries.
Here's how to apply for a visit visa to Canada:
Applicants must have a valid travel document, like a passport;
Must be in good health;
Have no criminal background or immigration-related convictions;
Convince an immigration officer that you have a reason to go back home, such as immediate family to go back to, a secure job, home, financial assets, etc;
Convince an immigration officer that you are likely to exit Canada at the end of your visit;
Prove that you can financially sustain yourself during your visit
Travellers who have a letter of invitation from someone who lives in Canada have increased chances of obtaining a visit visa . Some may also be requested to have a medical exam done to ensure they are of good health.
For those who require a Temporary Resident Visa to Canada, Immigration Grounds can help with applying and processing of your application. We make sure that your application is properly documented and completed, and can also help with renewal of TRVs if you are already visiting Canada. Please contact us for further information.
Electronic Travel Authorization
Travellers from visa-exempt countries have the advantage of completing an online form to gain entry in Canada before their arrival, a document known as Electronic Travel Authorization or eTA. Visitors travelling by air are required to obtain an eTA, however, those travelling by other means (i.e. by road from US) don't need to apply for one. It is essential that travellers obtain an eTA BEFORE they board their flight to Canada.
Travellers who require an Electronic Travel Authorization are required to fill out some personal information to answer basic questions regarding criminal and medical issues.
In order to apply for an Electronic Travel Authorization , applicants must meet the following requirements:
Have a valid passport from a visa-exempt country;
Pay a CAD 7.00 fee with a valid credit card;
Have a valid email address;
Have access to the internet.
It's important to note that if you do not belong to one of the visa-exempt countries, you will need to apply for a TRV. For a list of all visa-exempt countries, click here . If you require any assistance applying for an Electronic Travel Authorization, Immigration Grounds can obtain one for you. Please contact us today.