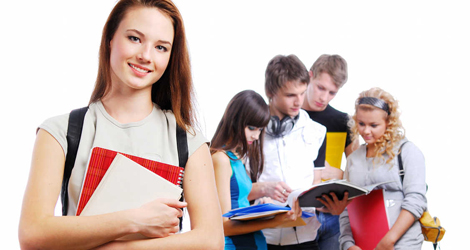 Are you planning to study in Canada? If yes, Immigration Grounds take care of the hassles of filing an application for your student visa in Canada. We help the students of the American University of Sharjah and the American University of Dubai who are willing to study in their dream country by providing them with the right consultation and filing their application.
Our team of immigration experts guides the individuals throughout the process of immigration to Canada from UAE. Whether you want to apply for study visa or student work permit in Canada, we make sure your application get approved after the processing.
Our Immigration Services
Study Permit or Visa
Admission Assistance
Study Work Permit
Visa Application Filing
Work While Study
Canadian PR Status
Immigration Guidance
Express Entry Programs
Why Immigrate To Canada?
Canadian universities are globally recognized and offer co-op education that provides students with significant work experience while studying. Graduates from Canadian certified educational institutes get the option to work in Canada after completing their study program.
As compared to other countries, the living cost for international students in Canada is lower. So, if you want a study visa or express entry visa to Canada from UAE, consult us at Immigration Grounds to file your application.
Eligibility For Study Visa In Canada
A letter of acceptance from a recognized Canadian educational institute.
A Proof of financial conditions that support your tuition fee and other costs.
A Proof of medical examination and recently bought medical insurance.
Immigrate to Canada With Express Entry Visa
At Immigration Grounds, we know that Canada is a dream destination for a number of people who want to settle there. If you want to apply for express entry to Canada from UAE, our immigration consultants help you to score higher to be selected to work in Canada and granted a permanent residency. Our efficient and proven process avoids the risk of rejection of your application to immigrate to Canada from the UAE.
Schedule An Appointment For Visa Assessment!