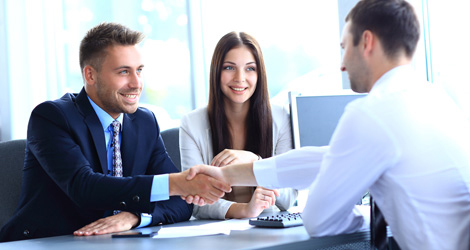 Are you planning to immigrate to Canada on a study visa? Do you want to file an Express Entry Visa for Canada? If yes, Immigration Grounds is right here to assist you. We are a leading immigration consultancy that is proudly assisting the individuals who want to study in Canada from Jordan.
Whether you want to enroll in a graduate program or a post graduation degree, we help you get a study visa or student work permit to turn your dreams into reality. For the past many years, our immigration consultants have assisted hundreds of Jordan students in getting a study visa by handling all the paperwork and pre-requisites.
Our Services
Canada is one of the most preferred countries for Jordanians who want a safe and healthy future for their family and themselves. It has positively supported the reform initiatives for refugee living conditions, gender equality, and quality education. At Immigration Grounds, we provide the right guidance to individuals who are planning immigration to Canada from Jordan. Our service expertise includes:
Study Permit or Visa
Admission Assistance
Visa Application Filing
Study Work Permit
Express Entry Programs
Work While Study
Canadian PR Status
Immigration Guidance
File A Visa Application As A Skilled Worker!
Immigration Grounds is proudly assisting the qualified candidates who want to immigrate as a skilled worker via express entry to Canada from Jordan. We provide consultation about the selection process followed by the Department of Immigration, Refugees and Citizenship Canada (IRCC) to select the skilled immigrants to ensure a positive result. Our immigration programs include:
The Federal Skilled Worker Program
The Federal Skilled Trades Program
The Canadian Experience Class (CEC)
For filing an express entry visa for Canada with utmost accuracy or to get a Canada student visa without much of hassles, feel free to consult our immigration counsellors today. We promise quick processing of your student work permit application.
Get A Free Eligibility Assessment Today!