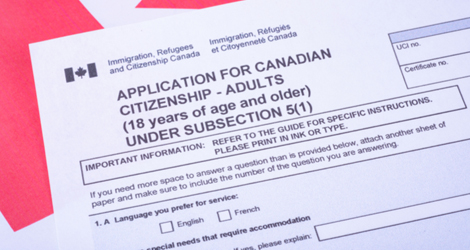 Are you living in Qatar but planning to immigrate to Canada for study or work? If yes, Immigration Grounds is your ultimate saviour. For the past many years, we are assisting the students willing to study in Canada in filing an accurate visa application along with providing the right immigration guidance.
For international students, especially those from Qatar and other nations of the middle east, Canada is a safe destination with high standards of education, safety and health. Being qualified immigration consultants, we have helped hundreds of Qatar students in fulfilling their dream of studying and working in Canada.
Our Immigration Expertise
Study Permit or Visa
Admission Assistance
Visa Application Filing
Study Work Permit
Express Entry Programs
Work While Study
Canadian PR Status
Immigration Guidance
What Are Requirements For A Study Visa?
To ensure an error-free visa processing, students need to meet the prerequisites required to study in Canada from Qatar before submitting an application. Our immigration consultants are qualified in filing an accurate application to avoid any risk of rejection. You must have:
A letter of acceptance from a recognized Canadian college or institute.
A proof of funds to support your tuition fee and living costs.
An approved medical test and recently bought medical insurance.
If you are applying for a student work permit in Canada, you may require a few more documents and other paperwork need to be done.
Immigrate As A Skilled Worker With Express Entry
At Immigration Grounds, we stand by your side at every step on the way right from creating a profile to application filing. If you want to apply for express entry to Canada from Qatar, our immigration counsellors know how to get the highest scores so that you can be selected to work as a skilled worker and granted a permanent residency.
We file all immigration applications with complete efficiency and accuracy to help secure a student visa or express entry visa in Canada.
Consult Us To File A Visa Application!