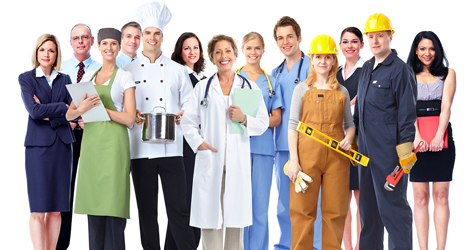 The Federal Skilled Trades Program (FSTP) enables skilled workers in particular trades to gain employment and permanent residency in Canada. Citizenship and Immigration Canada (CIC) established this program in 2013 in response to labor shortages resulting from economic growth in various areas in the country.
If you have skills and work experience in certain in-demand trades, this is probably the best route for your application. Eligible skilled trades change from time to time but currently include construction, electrical and industrial trades; supervisory and technical roles in agriculture and natural resources; and chefs and cooks.
Only 3,000 applicants per year are accepted under the FSTP, with set quotas for each of the targeted occupations.
To be eligible for the Federal Skilled Trades Program you must:
Have an offer for full-time employment in Canada (totalling at least 30 hours per week from one or two employers) in a qualifying skilled trade for at least one year, OR have a certificate of qualification in an eligible skilled trade issued by a territorial or provincial authority in Canada;
Meet the minimum language requirements in English or French (by taking a test);
Have at least two years of full-time work experience (or the part-time equivalent) in your skilled trade after qualifying, within the last five years before applying;
Meet the qualifications and job requirements for that skilled trade in Canada, as laid out in the NOC (National Occupational Classification);
Not plan to live in the province of Quebec, which has its own process for selecting skilled workers;
Not have a criminal record, health issue or other public safety concern which makes you inadmissible.
These criteria are scored on a pass-fail basis. If you're unsure whether your qualifications and experience meet these requirements, contact us and we'll help you work through it all.