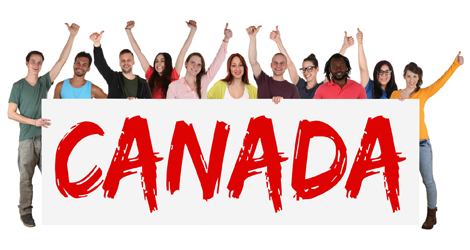 If you have previous work experience in Canada, then the Canadian Experience Class (CEC) immigration stream is the one for you. This program allows qualifying individuals with Canadian work experience to settle permanently with their dependants.
Immigrants who have previously worked in Canada are recognized as having strong ties to Canadian society and a commitment to contributing to the economy. These characteristics are seen to benefit Canada and so are advantageous when it comes to gaining permanent residence.
Applications are assessed on a pass-fail basis according to certain criteria. Successful candidates for Canadian Experience Class must:
Have at least one year of full-time work experience (or part-time equivalent) in the last three years in Canada in an occupation classed as NOC Skill Type 0 or Skill Level A or B. These relate to managerial, professional, technical and skilled trade professions;
Demonstrate sufficient English or French language skills at a level of proficiency determined by your type of qualifying work experience;
Not have a criminal record, health issue or other public safety concern which makes you inadmissible
Not plan to live in the province of Quebec.
Quebec has its own programs which recognize the value of work experience but use a different system.
If you have already worked in Canada for a year or more and hope to be able to settle, the Canadian Experience Class offers a secure and speedy route to residency. You can apply while living in Canada with temporary residency, so this is the best way to transition from temporary to permanent provided you meet the criteria.