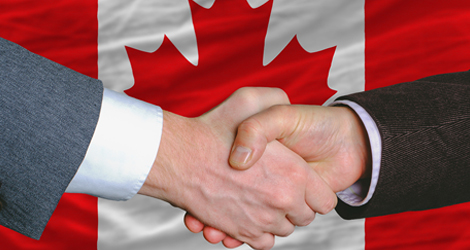 Provincial Nominee Programs (PNP) are individual to each province and territory in Canada. Each PNP is tailored to meet the employment needs of a particular province by promoting different immigration policies.
Not all PNPs use Express Entry streams, but an increasing number are doing so to gain access to pre-screened economic immigrants.
To get permanent residency in Canada through a provincial program you must follow a two-stage process.
First, you generally need to be sponsored by a potential employer in the territory or province you will be living in. Once this is approved at province level, your permanent residency application is expedited. It's possible to receive a temporary work permit which allows you to immigrate to Canada while waiting for your permanent residency.
Without sponsorship it's still possible to enter the application process but it will take a lot longer since anyone who does have sponsorship from an employer will be prioritized over you.
Quebec, Saskatchewan, and Manitoba are the exceptions when it comes to employer sponsorship as they have different systems in place.
Employers who sponsor immigrants under Provincial Nominee Programs must show they are also making an effort to hire Canadians. Their terms and conditions of employment must be competitive and relevant to the occupation.
Around 51,000 new employees will be welcomed to Canada in 2017 through these provincial programs. If you want to be apart of this growing pool of skilled professionals, contact us today to get started with your PNP application.